Homage to contemporary artists at Gauntlet Gallery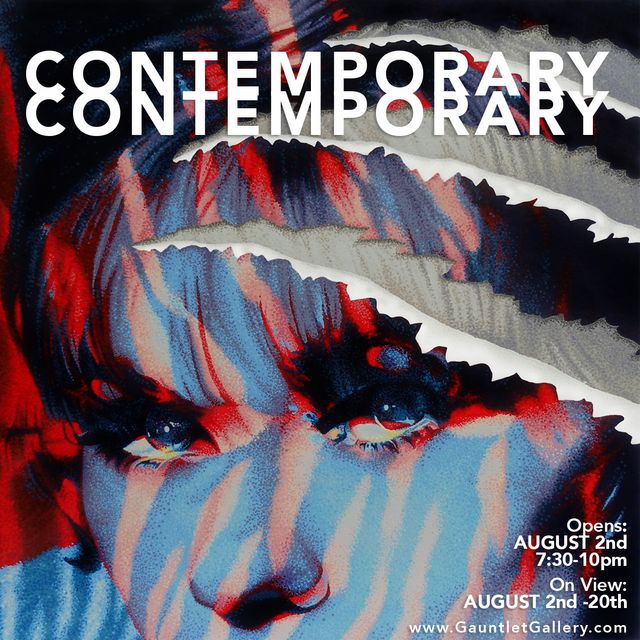 In the upcoming exhibition
Contemporary Contemporary
,
Gauntlet Gallery
enlisted a group of currently working artists to pay homage to, still-living or recently deceased, contemporary giants in the field.
My immediate choice was Warhol, as he's probably the greatest direct influence, albeit slightly transformed, on my
hyperpointillism
style.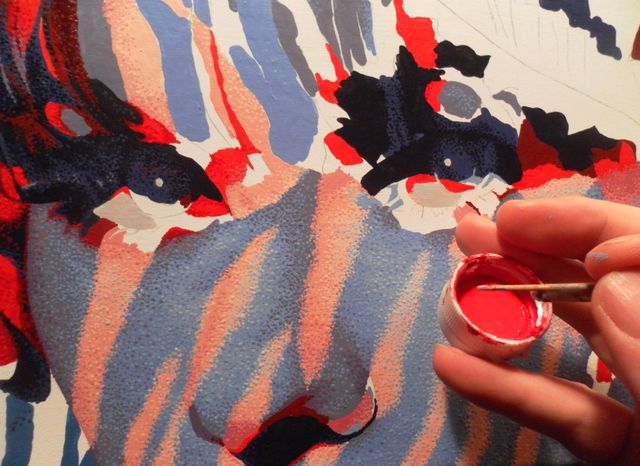 Being intrigued by his work from an early age, I wanted to give silk-screening a shot, but having no photography background, found that it was an elaborate task to actually transfer the image. So in my typical fashion, I instead decided to create my own method for imitating a silk-screened effect, which was dotting black over solid color backgrounds. That led me to the style I currently use to this day. So thanks for that Andy!