99 Bottles show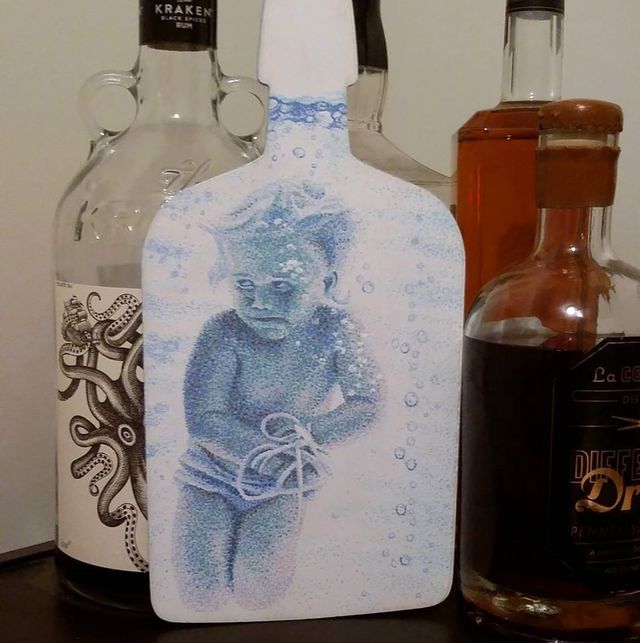 Spearheaded by Casey Weldon,
99 Bottles
is a collective group show populated by the artists that attend
Drawnk
(drink/drawing sessions) around the country.
Artists were given wooden bottle cut-outs of varying sizes to adorn.
I went a slightly darker route and created this piece entitled "Baby Bottle".